Wechat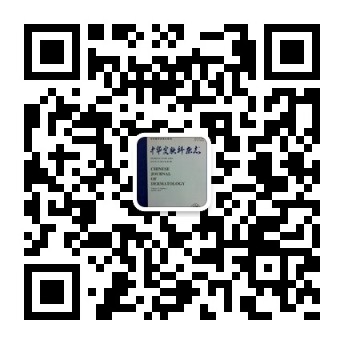 2022, Vol.55
No.5
No.4
No.3
No.2
No.1
2021, Vol.54
No.12
No.11
No.10
No.9
No.8
No.7
No.6
No.5
No.4
No.3
No.2
No.1
No.网络首发
2021, Vol.0
No.3
2020, Vol.53
No.12
No.11
No.10
No.9
No.8
No.7
No.6
No.5
No.4
No.3
No.2
No.1
2019, Vol.52
No.12
No.11
No.10
No.9
No.8
No.7
No.6
No.5
No.4
No.3
No.2
No.1
2018, Vol.51
No.12
No.11
No.10
No.9
No.8
No.7
No.6
No.5
No.4
No.3
No.2
No.1
2017, Vol.50
No.12
No.10
No.11
No.9
No.8
No.7
No.6
No.5
No.4
No.3
No.2
No.1
2016, Vol.49
No.12
No.11
No.10
No.9
No.8
No.7
No.6
No.5
No.4
No.3
No.2
No.1
2015, Vol.48
No.12
No.11
No.10
No.9
No.8
No.7
No.6
No.5
No.4
No.3
No.2
No.1
2014, Vol.47
No.12
No.11
No.10
No.9
No.8
No.7
No.6
No.5
No.4
No.3
No.2
No.1
2013, Vol.46
No.12
No.11
No.10
No.9
No.8
No.7
No.6
No.5
No.4
No.3
No.2
No.1
2012, Vol.45
No.12
No.11
No.10
No.9
No.8
No.7
No.6
No.5
No.4
No.3
No.2
No.1
2011, Vol.44
No.12
No.11
No.10
No.9
No.8
No.7
No.6
No.5
No.4
No.3
No.2
No.1
2010, Vol.43
No.12
No.11
No.10
No.9
No.8
No.7
No.6
No.5
No.4
No.3
No.2
No.1
2009, Vol.42
No.12
No.11
No.10
No.9
No.8
No.4
No.7
No.6
No.5
No.3
No.1
No.2
2008, Vol.41
No.12
No.11
No.10
No.9
No.5
No.8
No.7
No.6
No.3
No.4
No.2
No.1
2007, Vol.40
No.12
No.11
No.10
No.9
No.5
No.8
No.7
No.6
No.4
No.3
No.2
No.1
2006, Vol.39
No.12
No.11
No.10
No.9
No.8
No.7
No.6
No.5
No.4
No.3
No.2
No.1
2005, Vol.38
No.12
No.11
No.10
No.9
No.8
No.7
No.6
No.5
No.4
No.3
No.2
No.1
2004, Vol.37
No.12
No.11
No.10
No.9
No.8
No.7
No.6
No.5
No.4
No.3
No.2
No.1
2003, Vol.36
No.12
No.11
No.10
No.9
No.8
No.7
No.6
No.5
No.4
No.3
No.2
No.1
2002, Vol.35
No.6
No.5
No.4
No.3
No.2
No.1
2001, Vol.34
No.6
No.5
No.4
No.3
No.2
No.1
2000, Vol.33
No.6
No.5
No.4
No.3
No.2
No.1
1999, Vol.32
No.6
No.5
No.4
No.3
No.2
No.1
1998, Vol.31
No.6
No.5
No.4
No.3
No.2
No.1
1997, Vol.30
No.6
No.5
No.4
No.3
No.2
No.1
1996, Vol.29
No.6
No.5
No.4
No.3
No.2
No.1
1995, Vol.28
No.6
No.5
No.4
No.3
No.2
No.1
1994, Vol.27
No.6
No.5
No.4
No.3
No.2
No.1
1993, Vol.26
No.6
No.5
No.4
No.3
No.2
No.1
1992, Vol.25
No.6
No.5
No.4
No.3
No.2
No.1
1991, Vol.24
No.6
No.5
No.4
No.3
No.2
No.1
1990, Vol.23
No.6
No.5
No.4
No.3
No.2
No.1
1989, Vol.22
No.6
No.5
No.4
No.3
No.2
No.1
1988, Vol.21
No.6
No.5
No.4
No.3
No.2
No.1
1987, Vol.20
No.6
No.5
No.4
No.3
No.2
No.1
1986, Vol.19
No.6
No.5
No.4
No.3
No.2
No.1
1985, Vol.18
No.4
No.3
No.2
No.1
1984, Vol.17
No.4
No.3
No.2
No.1
1983, Vol.16
No.4
No.3
No.2
No.1
1982, Vol.15
No.4
No.3
No.2
No.1
1981, Vol.14
No.4
No.3
No.2
No.1
1980, Vol.13
No.4
No.3
No.2
No.1
1966, Vol.12
No.3
No.2
No.1
1965, Vol.11
No.6
No.5
No.4
No.3
No.2
No.1
1964, Vol.10
No.6
No.5
No.4
No.3
No.2
No.1
1963, Vol.9
No.5
No.4
No.3
No.2
No.1
1960, Vol.8
No.3
No.2
No.1
1959, Vol.7
No.6
No.5
No.4
No.3
No.2
No.1
1958, Vol.6
No.6
No.5
No.4
No.3
No.2
No.1
1957, Vol.5
No.4
No.3
No.2
No.1
1956, Vol.4
No.4
No.3
No.2
No.1
1955, Vol.3
No.4
No.3
No.2
No.1
1954, Vol.2
No.4
No.3
No.2
No.1
1953, Vol.1
No.1
Copyright
Responsible Institution
China Association for Science and Technology
Sponsor
Chinese Medical Association
Editing
Editorial Board of Chinese Journal of Dermatology
Editor-in-Chief
Chen Hongduo(陈洪铎)
Managing Director
Yan Yan(颜艳)
Publishing
Institute of Dermatology, Chinese Academy of Medical Sciences
Overseas Distributor
China International Book Trading CorporationP.O. Box 399, Beijing 100044, ChinaCode No. M 0344
Retail
Editorial Department of Chinese Journal of DermatologyWeChat: pfkzz1953Tel: 0086⁃25⁃85478124Email: pifukezazhi@aliyun.com
No content published by the journals of Chinese Medical Association may be reproduced or abridged without authorization. Please do not use or copy the layout and design of the journals without permission.
All articles published represent the opinions of the authors, and do not reflect the official policy of the Chinese Medical Association or the Editorial Board, unless this is clearly specified.